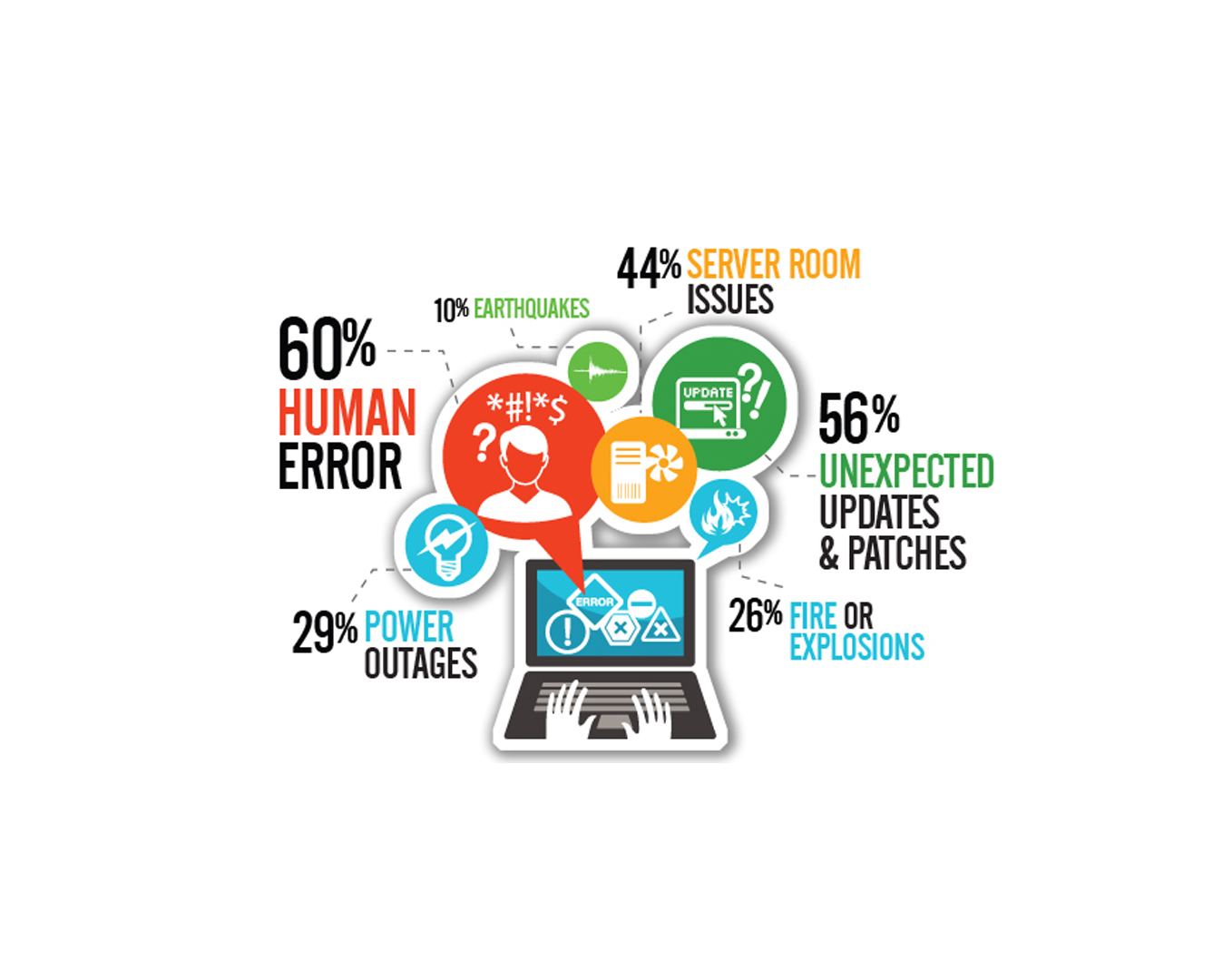 Disaster Recovery
and
Backup
Disaster Recovery and Backup
Efficient and secure cloud backup solutions by CloudBridge, a simpler way to manage your business IT data. We provide backup solutions for you that are completely cloud-integrated. Cloud based backups are superior for protecting important business data and information. Natural disasters and accidents will happen. And when they do, you need fast and effective recovery efforts.
Our managed cloud backups are simple to deploy, easy to manage, and offer scalable, nearly unlimited, online cloud storage. We work with an extensive range of solution organizations to bring you a variety of backup and disaster recovery cloud solutions to fit your needs.
Benefits of Cloud Disaster Recovery and Backup
COST SAVINGS

In the past remote storage of your data was cost-prohibitive. Smart business owners saw the advantage of offsite storage but most small and medium businesses simply couldn't afford it. But price is no longer a problem. With our cloud storage solutions, there's no capital expenses to worry about and you can store almost unlimited amounts of your company data for as little as $50 a month.

SCALABILITY

As your business grows, your backup storage increases and cloud-based backup increasing or decreasing your storage capacity has never easier. Rather than having to commit to a specific amount of storage, like with hardware, online backups and cloud backup solutions allow you storage as needed. So, you're only paying for what you actually need. And there's no replacement when you outgrow it, because it's scalable to grow with your company.

SECURITY

Single, local backups are prone to damage, theft or disaster. Online cloud backup solutions store your data across the globe through redundant, encrypted and secure technologies. No matter what's happening at your location, you'll sleep well knowing your data is safe should you need it. In addition, online cloud backup encrypts your files before, during and after transmission. Which means your data is more protected than an on-site backup and recovery system.

FAST RECOVERY

Gone are the days of storing data on tapes and hard drives that could take days to access in an emergency, and in the business world, time means money. With cloud-based recovery solutions your data recovery time changes from weeks, or days, to hours. In the event of a data loss, cloud-based storage and recovery solutions could mean the difference between keeping your business open or having to close your doors.
MANAGED CLOUD STORAGE
We manage your backups and plan for disaster recovery minimizing down time in the event of a failure.
Value
Automatic backups

After Hours Automation

Unlimited Storage

Off-Site disaster protection

Ensure Business Continuity