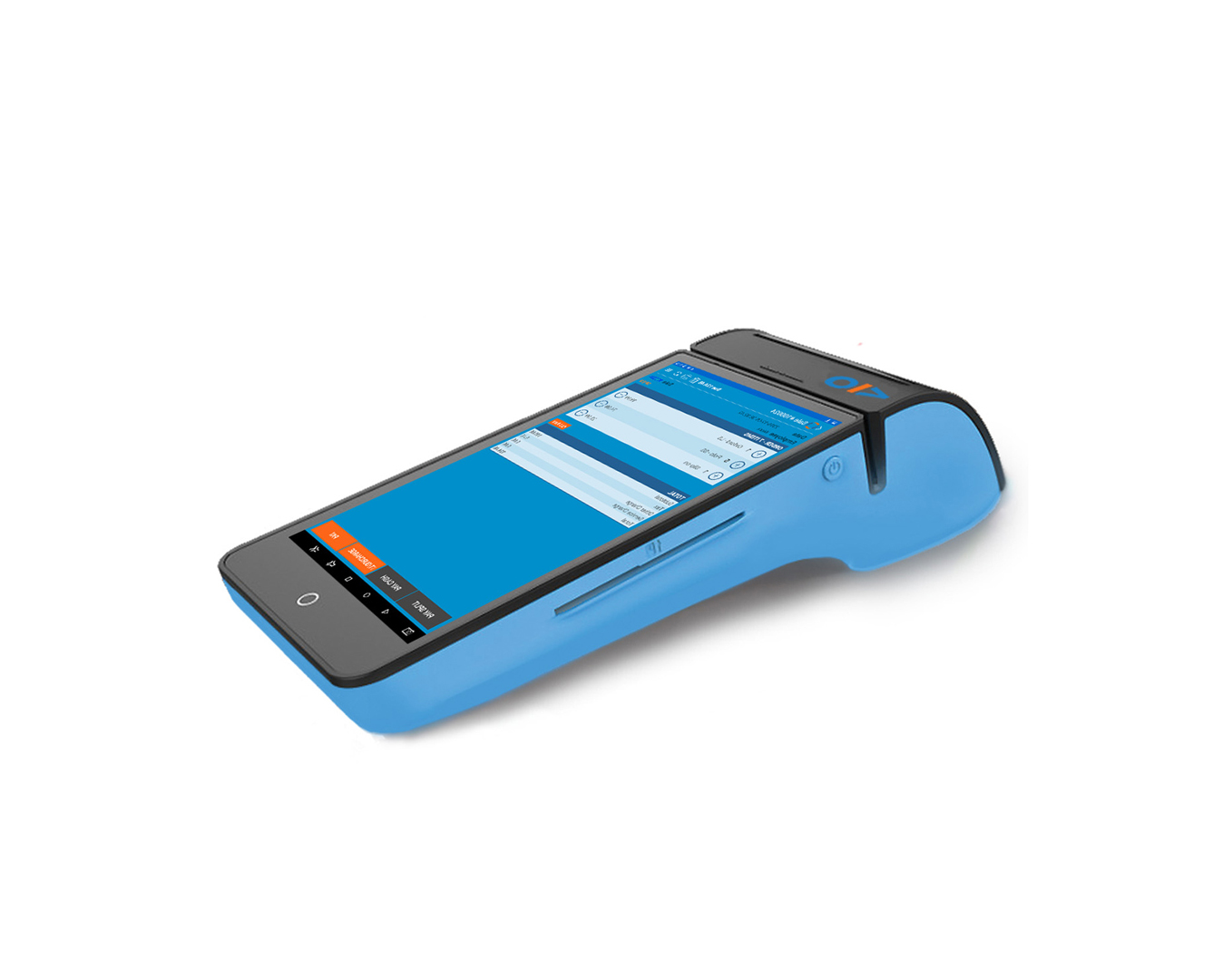 AIO by SOFTPOINT
Payments
Patented Ultra Fast EMV
Modern Hardware
PAYMENT PROCESSING

With SoftPoints patented technology, AIO is capable of making any type of electronic payment, including, EMV, Pin Debit, Apple or Android pay and Gift cards. Our system uses advanced encryption to achieve the highest levels of Cyber security protection.
PROVEN SOFTWARE
The AIO terminal comes pre-installed with all the software you need to run your Restaurant, Hotel or Retail Store. Connectivity is also immediately available for any Point of Sales system currently on the SoftPoint platform.
ADVANCED HARDWARE
The AIO uses advanced smartphone technology and runs on the latest Android platform. Do not let the AIO's small footprint fool you, AIO holds all the tools you'll need to dip, swipe or tab payments. You can also print, picture or scan while processing all operations.
WIFI AND 4G
AIO is built around commercial WiFi to give you the best available connection in order to process transaction quickly and securely. You can also opt to setup the AIO with 4G cellular technology so you can take payments literally anywhere.
NEULT TECHNOLOGY
Built into each AIO device is SoftPoints patented technology called NEULT. This allows us to know the whereabouts of each and every AIO terminal in order to insure and protect from cyber security attacks. Additionally when you use AIO in the field we are able to keep track of where all payments are being processed.
SOFTWARE SIGNATURE
Unlike other terminals in the market, AIO does not allow for any 3rd party software to exist on the devices that can cause cross contamination. All applications on the AIO platform used for payments, ticket creation, ordering , and much more are all certified software by SoftPoint.
PROCESSORS & GATEWAYS
AIO is unique to any other terminal in the market as it is Processor agnostic. AIO is being certified on FirstData, TSYS, WorldPay, Heartland and Chase Paymentec. We are also looking at interconnecting with a series of Gateways making AIO available to everyone.
SOFTPOINT CLOUD
CloudBridge has partnered with SoftPoint to bring you the AIO. Offering cutting edge hardware, coupled with SoftPoints proven software the AIO is leading the industry in payment processing technology
RFID & BARCODE
AIO has a pre-built RFID reader and barcode scanner in order to be used as a validation tool but mostly as an item scanner and inventory management device. This allows you to quickly process transactions and take inventory from the same device with no need for additional hardware.