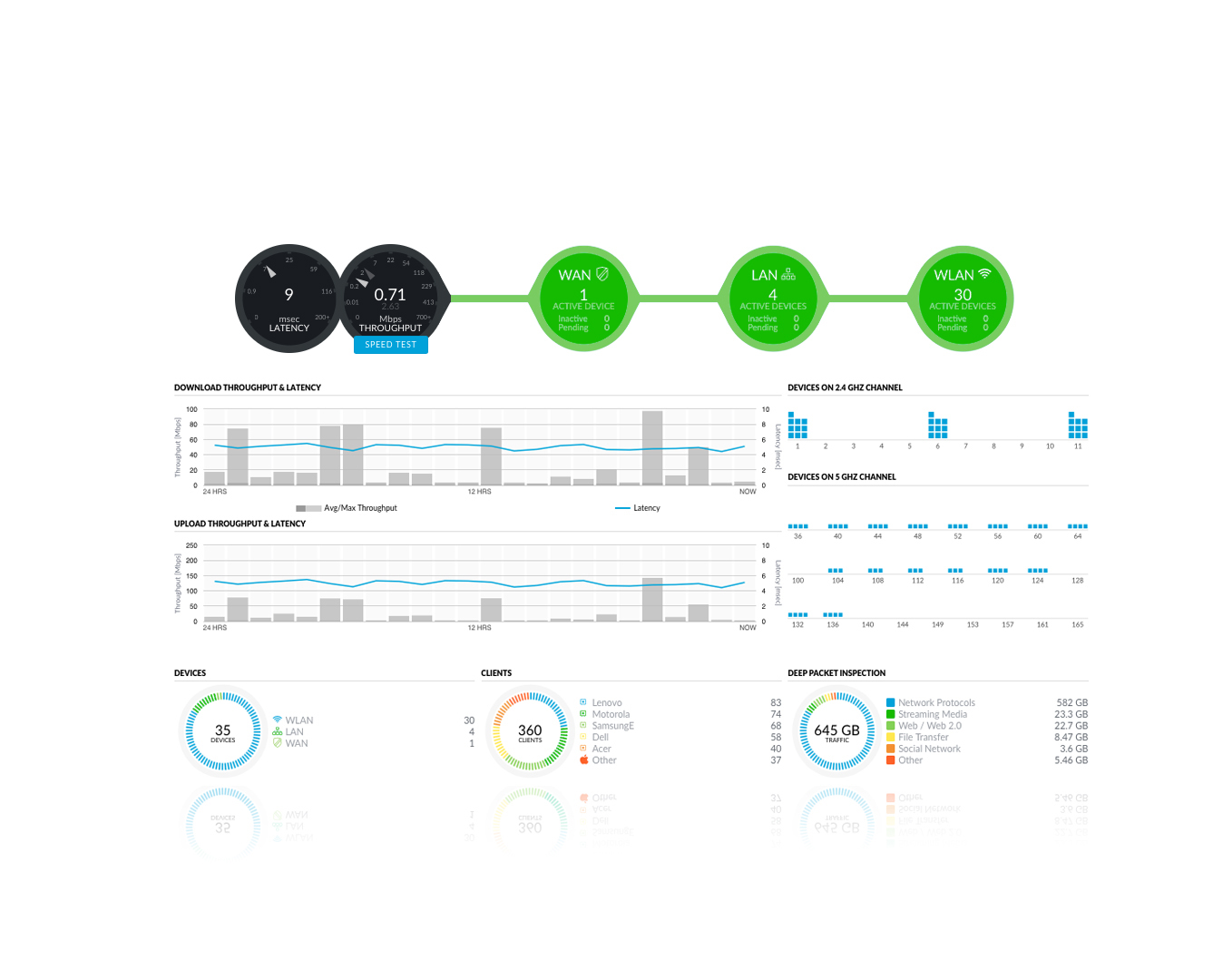 What is Managed WiFi?
Our managed Wi-Fi solution is a unique approach to providing fully managed, world-class Wi-Fi systems to locations of all sizes. Our service allows our clients to provide enterprise-level wireless access to their customers and staff, hassle-free; because it's hybrid cloud enabled and fully managed by CloudBridge. All for as little as $25 per month.
How does it work?
1
It all starts with the proper equipment for your location. With so many variables, providing a great Wi-Fi experience means having the right equipment in the correct location. Our expert team conducts a FREE assessment to determine the optimal Wi-Fi setup for you.
2
Then, we order the necessary equipment and schedule an install date. Once we have the equipment our expert technicians will get your Wi-Fi up and running and verify all additional options like wireless failover and monitoring are functioning correctly.
3
After that, our access points will do the rest, providing your staff and customers with the best possible wireless experience available!
4
And, the best part? We configure, support and manage your Wi-Fi network as part of the service so all support needed for your wireless network is included in your low monthly service fee. And in the event of an outage we will most likely know about it before your staff or guests. Greatly increasing response time and visiblity on the root cause of the problem. This means no more waiting days for a Tech to come out and troubleshoot your system.
Hybrid cloud enabled Wi-Fi
$

50
Plan includes remote monitoring and management of wireless access point.




Purchase Now
Cyber Secure hybrid cloud enabled Wi-Fi
$

89.99
Cyber-Secure Wi-Fi access plan includes includes remote firewall and wireless access point management. The firewall is your first line of defense against hackers protecting your mission critical systems from the internet. It is especially important in maintaing PCI Compliance.

Purchase Now
"Always up" Secure hybrid cloud enabled Wi-Fi
$

Call
"Always up" Secure Wi-Fi plan includes includes remote firewall and access point management. We also include our cellular wireless failover modem ensuring your business has an "always up" secure route to the internet
Purchase Now
Help drive New Business with our Managed Wifi
At first glance, it might appear that adding Wi-Fi to your business is just another expense on your P&L. However, our managed Wi-Fi gives you the ability to actually drive new sales. Using customizable authentication screens and in-browser ads, your Wi-Fi can generate new business for you. Running a special? Let customers know by placing a coupon on your splash screen or pushing an ad to their browser. Turn your Wi-Fi into a revenue generator, not just an expense.
Warehouse and manufacturing plants